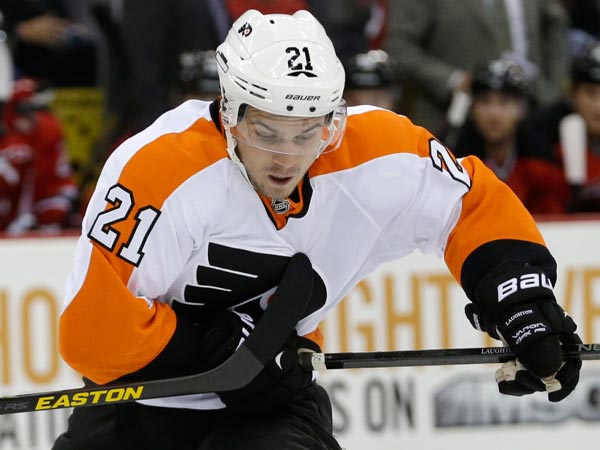 Photo courtesy of Philly.com
In somewhat of a surprising move, the Flyers announced Thursday that they were sending 2012 first-round draft pick Scott Laughton back to the Oshawa Generals of the Ontario Hockey League.
Laughton was a healthy scratch in last night's season opener for the Flyers, with the team opting to go the tougher route with enforcer Jay Rosehill against a larger, more physical Toronto Maple Leafs team. The number 20 overall pick of the 2012 draft had made the team out of training camp, but the Flyers must think that although he'll be the best player in the OHL, where he amassed 23 goals and 33 assists for 56 points in 49 games last year, getting ample minutes there was better than press-box time with the Flyers. Because of his age, Laughton is unable to play for the American Hockey League, so it was either the Flyers or Generals for him.
Laughton had a cup of tea with the Flyers last year, playing in the maximum five games allowed for him before burning the first year of his entry level contract, and many thought he would get the same treatment this year to see if he had improved any. He was held scoreless during his stint last year and during this year's preseason, but came into camp a bigger and stronger player, and even was featured on the team's penalty kill and power play during camp.
The team also announced that they recalled forward Kris Newbury from the Adirondack Phantoms as a result of the Laughton demotion.